JLT Member Spotlight: Jaime Webb Conger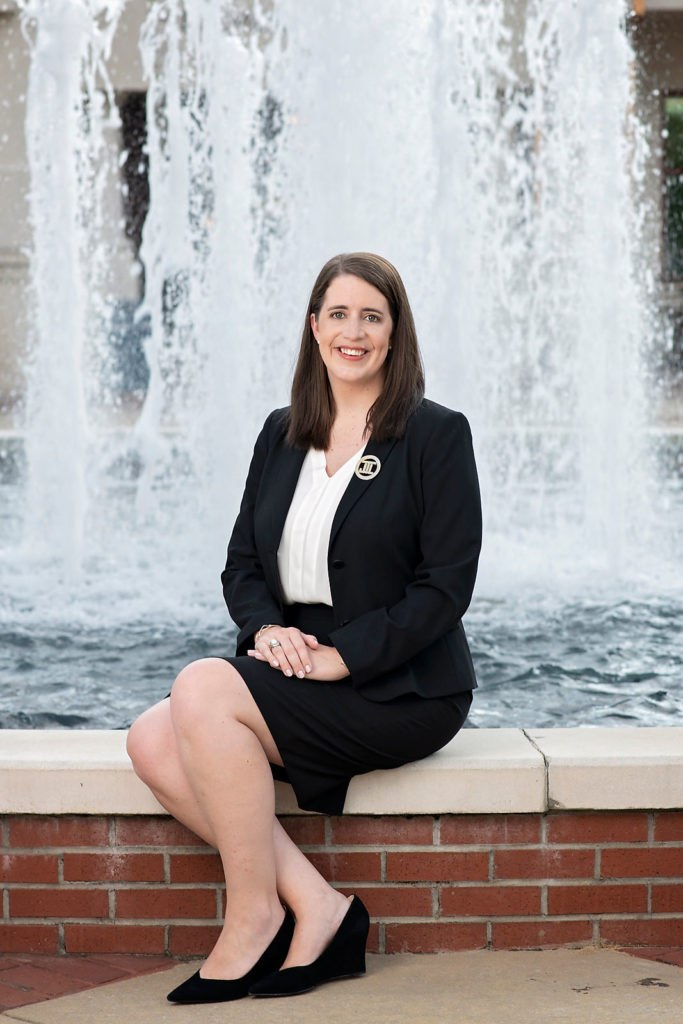 Get to know Jaime Conger, our 2020-2021 JLT President, in this week's Member Spotlight.
How many years have you been in the league? I am approaching 10 years in the League. I was a provisional the 2011-2012 League year.
What is your day job? I am an attorney in private practice with a focus primarily on domestic relations, juvenile law, and criminal defense. I also recently finished my first semester as an adjunct law professor at the University of Alabama School of Law.
Favorite thing to do in Tuscaloosa? I have loved attending concerts since I was very young. When the Tuscaloosa Amphitheatre opened, I was thrilled to have the opportunity to attend several concerts a year in our community. The venue is perfectly set to enjoy an outdoor concert and also appreciate the beautiful city on the river that we call home.
If you had an extra 8 hours in your day what would you do with it? Spend time with my family, and also, sleep! As we all know, it is very difficult to balance work, family, and our volunteer opportunities. I have two wonderful children who deserve any additional time I would have. They are the reason I work so hard and volunteer in the community, to try and make the world a better place for them and their children.
In your opinion what is the best thing about being a JLT member?Friendship. The Junior League has brought wonderful women into my life that I would not have encountered otherwise. Being an attorney, you find yourself surrounded by other attorneys, and while I love my attorney friends, it is beneficial to welcome women into your circle with a different perspective on life. Each woman I have gotten to know has helped me grow as a person. We are there for each other in times of need, but also, for times of celebration. They have challenged me in the best possible way. The women of the Junior League can be your greatest advocates and supporters, and with these women alongside you, you can accomplish a great deal together.
What do you want other people to know about JLT? The Junior League of Tuscaloosa trains women to be advocates and leaders in our community. While we do enjoy and benefit from the camaraderie, our mission is to promote positive change in our community through not only voluntarism in the JLT but by having our members and sustainers do good in other organizations and opportunities throughout Tuscaloosa and beyond. Also, the Junior League is here to partner with other organizations for the common good of our community.
Why did you join the JLT? Initially, I joined in honor of my grandmother, who was a very active Junior League leader on the local and national level. She had developed dementia in the late stages of her life, but the Junior League was always a topic that brought her back to me. However, I stayed in the JLT because of the women I came to know and respect and the good I saw coming about because of the JLT.
Are you involved with any other community organizations? I am a member of the Tuscaloosa County Public Defender Commission, and recently, I became the Vice Chair of the Northport Redevelopment Authority. Additionally, I coordinate the Wills for Heroes program for the Tuscaloosa County Bar Association.
If you have ever thought about becoming a member of the Junior League of Tuscaloosa, you are invited to attend one of our upcoming no pressure, interest meetings. You will learn more about the League and have the opportunity to ask questions. This year's interest meetings will be held via Zoom on Monday, March 22 & Thursday, March 25th, 2021 at 5:30 PM. For questions about joining the league, please contact Maryanne Burdg at admissions@jltuscaloosa.org.