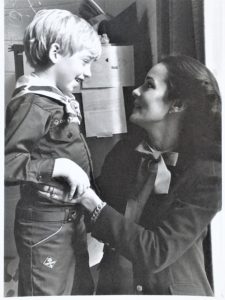 For more than 94 years the Junior League of Tuscaloosa has been training volunteers and developing leadership skills in women through community-enhancing efforts. The JLT offers a passionate cadre of women dedicated to bettering our city and acting as a voice for those in need. The JLT offers its members a network of disciplined, active, results-driven women and like-minded leaders with an ongoing sense of mission. For the community, we strive to be a resourceful, intelligent group of motivated women making a difference in some of the community's most intractable problems.
BRAND STATEMENT
I see a bright future in Tuscaloosa. In its families. In its children. In its society. And I want to be part of the changes that matter. So I don't live in the past, but instead dwell in the present. I don't think of how things were, but how they should be. And I want to build a better city by tearing down the obstacles in our way. I care less about the society pages and more about the society around us. I am strong. I am determined. I am The Junior League of Tuscaloosa. Need it done? Ask a woman.
OUR MEMBERS
More than 150 women are active members of the Junior League of Tuscaloosa, with total membership of almost 400 – women with jobs, families, and many other time constraints who move beyond the demands of their own lives to acquire the training, education, and volunteer experience necessary to take responsibility for improving our community.
Active membership is open to women ages 25 and older of all races, religions, and national origins who demonstrate an interest in and a commitment to voluntarism. Nominations for membership are accepted from November through January each year, and each provisional class begins their experience in the spring. Our hope is that over a provisional year and ten active years of service – with a variety of placements, the JLT will prove fulfilling and the friendships formed will last a lifetime.
OUR ACTIONS
The Junior League of Tuscaloosa:
• Educates and trains members to empower them to develop leadership skills and promote positive change in the community.
• Researches and develops impact areas to meet the changing needs of the community and our membership.
• Participates in and supports existing community programs with volunteers, financial assistance, and board representation, matching money with manpower.
• Performs continuous improvement efforts, evaluating our strategic plan, community efforts and membership needs.