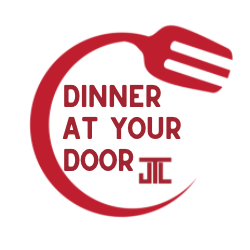 What's better than dinner you don't have to make? Dinner at YOUR door! Dinner at Your Door is back on November 1st – reserve your meal today! Pinnacle Personal Chef will be preparing the delicious meals, and you can choose from two choices of entrées below*:
Grilled Chicken with White BBQ Sauce: smoked gouda mac & cheese, grilled vegetables, and rolls

Hamburger Steak: mashed potatoes, green beans, and cornbread.

*All meals will come with drinks and dessert
Meal delivery is available up to 15 miles from Cornerstone Full Gospel Baptist Church. You can save $5 by picking up your meal from Cornerstone Full Gospel Baptist Church located at 610 Brooksdale Drive; Tuscaloosa, AL 35401 between 4:00-6:00 PM.
ORDERS CLOSE OCTOBER 25TH