The Junior League of Tuscaloosa (JLT) to Host Third Annual Tulips & Juleps Fundraiser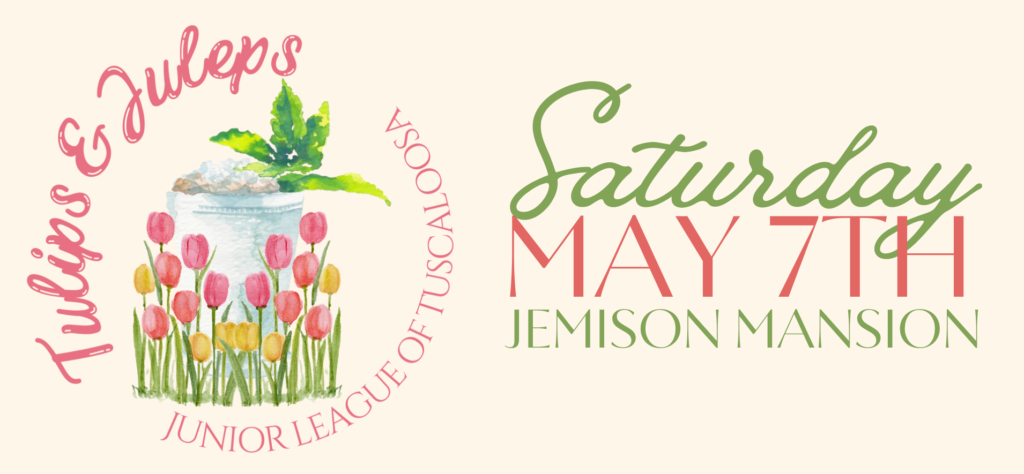 TUSCALOOSA, Ala. – The Junior League of Tuscaloosa (JLT) will host its third annual Tulips & Juleps fundraiser Saturday, May 7 at  5 p.m. at the Jemison Mansion in downtown Tuscaloosa. The event will feature food, drinks, Derby games, a hat contest and sounds provided by Townsquare Media's, "DJ Dre Day". All proceeds will go to benefit the Junior League of Tuscaloosa and its programs. 
The Junior League of Tuscaloosa works to make a lasting impact on the Tuscaloosa community. Members develop leadership, communication and teamwork skills, and a greater knowledge of needs in our area through our work with community partners. From building playgrounds with Nick's Kids to supporting the YMCA, we volunteer to drive positive change. Support of Tulips and Juleps helps make these things possible.