THE JUNIOR LEAGUE OF TUSCALOOSA IS BRINGING CHRISTMAS MOVIES TO THE BAMA THEATRE THIS DECEMBER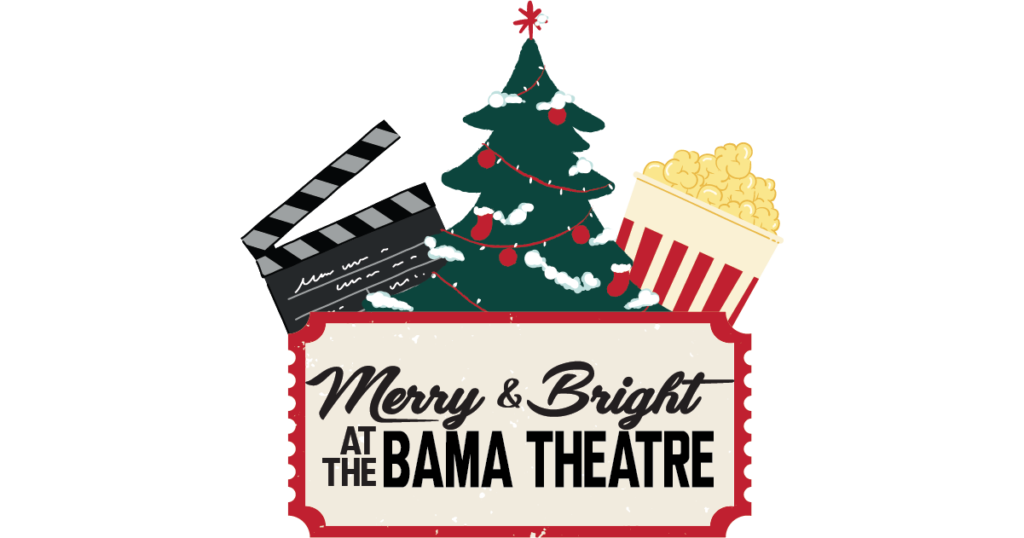 Tuscaloosa, Ala. – The Junior League of Tuscaloosa (JLT) is excited to announce its newest fundraiser and community event, Merry & Bright at the Bama Theatre. Enjoy Christmas classics, Elf and National Lampoon's Christmas Vacation, on December 17th in the newly renovated Bama Theatre.
The theatre will be decked out in holiday style and provide the perfect, historic venue for Tuscaloosa's first, and hopefully annual, holiday film series. Concessions will be offered during both movies, with a specialty cocktail served at the 7 pm date night movie.
Here's the lineup at the theater, 600 Greensboro Ave:
Saturday, Dec. 17, at 2 p.m., "Elf."

Saturday, Dec. 17, at 7 p.m., "National Lampoon's Christmas Vacation."
Ticket sales open on October 10th. Matinee tickets for Elf are $12 each and evening tickets for National Lampoon's Christmas Vacation are $15 each. All ticket sales benefit the Junior League of Tuscaloosa's community partners including Holt Elementary School and Tuscaloosa angels.
Funds raised will also allow the JLT to provide a free field trip for all Holt Elementary School students to see Polar Express at the Bama Theatre ahead of Christmas break. 
"The League has been exploring new ideas for raising necessary funds for women and children in Tuscaloosa while also adding value to our community with a new event. I have loved taking my own children to Birmingham to watch holiday movies over the years, and am so excited the League is bringing that experience to Tuscaloosa this year. For anyone who has been looking forward to seeing the newly renovated Bama Theatre, this is the perfect opportunity. We hope to make this an annual event that will expand and add to the Christmas fun of downtown Tuscaloosa already created by the Tinsel Trail and Holidays on the River," said Elizabeth Hinson, JLT Executive Vice President.
Doors open one hour before showtime. Seating is general admission: first come, first served.