JLT Member Spotlight: Sadia Kamal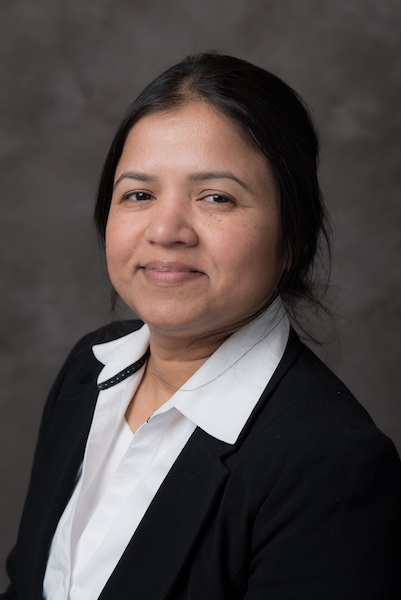 Get to know Sadia Kamal, just one of our amazing Junior League of Tuscaloosa members, in this week's Member Spotlight!
How many years have you been in the league? I've been in the League for 2 years.
What is your day job? IT Technician III- Customers and Technical Support Analyst at The University of Alabama
What is your favorite thing to do in Tuscaloosa? Walk at the River Walk, shop at Midtown Village, and enjoy scenic views of Tuscaloosa with family members when they visit.
If you had an extra 8 hours in your day what would you do with it? Write a business plan, reconnect with friends and family members that I haven't spoken to in a while, help someone if they need help, cook a good meal and enjoy it with family, organize/clean the house, organize and store various digital products: photos, documents, and videos.
In your opinion what is the best thing about being a JLT member? Meeting a group of dedicated women who are passionate about improving their community and fellow women.
What do you want other people to know about JLT? It is a great organization to join to meet a group of dedicated women who always lift each other up while improving the community
Why did you join the JLT? I always enjoy meeting with new people, and I believe that being involved with an organization is an opportunity to learn from others and share my own thoughts with a group of talented women.
Sadia's recent community involvement & accomplishments:
Member of West Alabama Young Leader Society (YLS)
Member of Florida State University Alumni Association
Board member at Randall-Reilly for American Heart Association for three consecutive years
Leader in Action Group 2018: Heart Disease at Randall-Reilly
Active member of Bangladeshi Community in Tuscaloosa, AL
Ran a Facebook Fundraiser Campaign to support "Families in Need in Bangladesh"
Completed the Tuscaloosa Half Marathon in 2015
If you have ever thought about becoming a member of the Junior League of Tuscaloosa, you are invited to attend one of our upcoming no pressure, interest meetings. You will learn more about the League and have the opportunity to ask questions. This year's interest meetings will be held via Zoom on Monday, March 22 & Thursday, March 25th, 2021 at 5:30 PM. For questions about joining the league, please contact Maryanne Burdg at admissions@jltuscaloosa.org.