JLT Member Spotlight: LeNa` Powe McDonald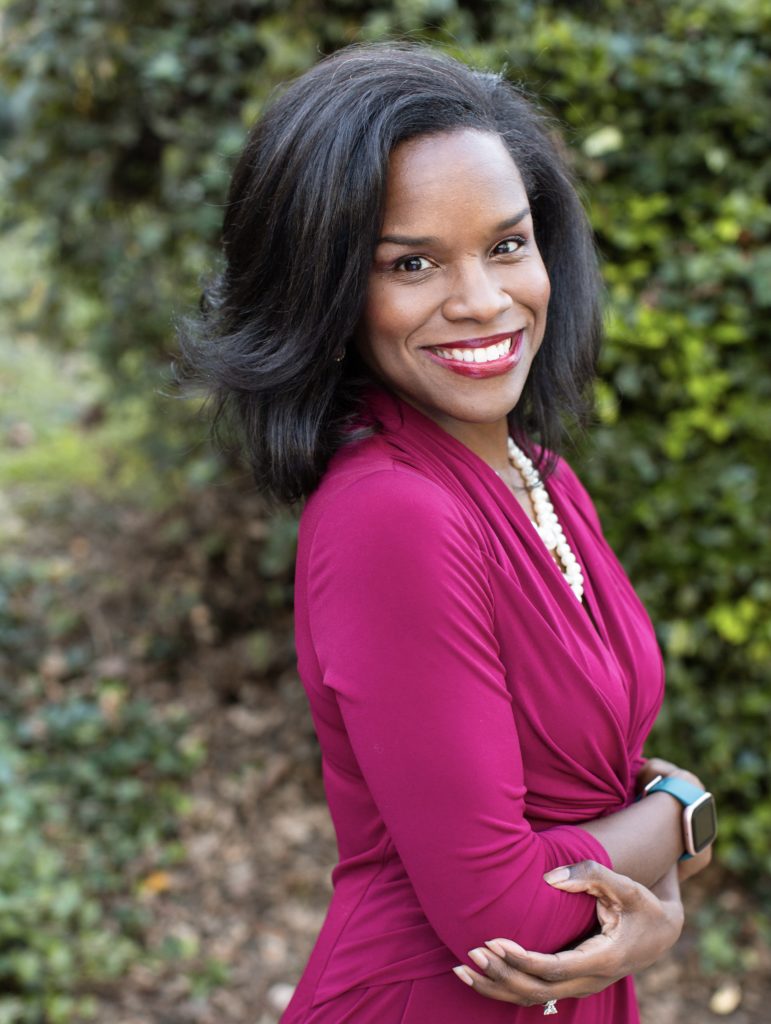 Get to know LeNa` Powe McDonald! Just one of our amazing Junior League of Tuscaloosa members in this week's Member Spotlight.
How many years have you been in the league?  I've been in the league for two years (this is my first active year).
What is your day job? Director of Special Projects for the Office of the President at The University of Alabama
Favorite thing to do in Tuscaloosa? I love tailgating during football season and attending theatre and dance productions at the University. Of course those things did not happen in 2020, so I am patiently waiting for things to get back to something close to normal.
If you had an extra 8 hours in your day what would you do with it? I would connect more with friends, but I don't sleep a lot so I get good use out of the hours I am already given.
In your opinion what is the best thing about being a JLT member? The Junior League allows you to find friendship while also serving the community. In a world that is so fast paced it is easy to miss the beauty or the environment and people around you.  JLT provides an opportunity for members to see other women who are extraordinary while also getting to learn more about the great things happening in Tuscaloosa. Slowing down to talk to other members always leaves me inspired and I always learn something.
What do you want other people to know about JLT?  JLT will give you exactly what you need when you need it, whether you are a member or not. Simply put,these women solve problems! Whether it's sending a gift basket for someone who is grieving, taking a stressed friend out for dinner,  raising funds for a non-profit, or proofreading a dissertation, JLT members show up for each other and for the community. Some of the best JLT meetings happen in the parking deck at work or in the aisle at the grocery store. No matter where you are when you see another member they will always be willing to help and that is something so special it is hard to qualify it in words.
Why did you join the JLT? Many of my close friends and mentors are members of the League. I have been involved in the Tuscaloosa community since I was an undergraduate student at UA. Over the past 16+ years I have watched many of the most successful and philanthropic women in this community nurture their leadership skills through their involvement in JLT. So, I knew that becoming a member would not only help me personally,  but it would also help me identify ways to solve problems impacting the community we serve.
If you have ever thought about becoming a member of the Junior League of Tuscaloosa, you are invited to attend one of our upcoming no pressure, interest meetings. You will learn more about the League and have the opportunity to ask questions. This year's interest meetings will be held via Zoom on Monday, March 22 & Thursday, March 25th, 2021 at 5:30 PM. For questions about joining the league, please contact Maryanne Burdg at admissions@jltuscaloosa.org.